It's time we say goodbye to instability on electricity. Everything becomes more stable, faster and more efficient with the Emmerich stabilizer. We designed the Emmerich stabilizer by applying buck boost transformer technology to every stabilizer we produce, the result is a more stable and more efficient stabilizer.

iDVM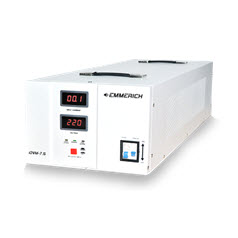 Design for 1 phase electricity. Design for minimalist and high performance. Emmerich Stabilizer - iDVM is the best solution and choice to protect all home electronics, office and small industries from electric voltage fluctuations. We design Emmerich electrical stabilizers to be used for 24 hours non-stop since it was first turned on. Emmerich iDVM Stabilizer is available in 1 - 1.5 - 3 - 5 7.5 - 10 - 15 - 20 - 30 kVA single phase input and output models.
Technical Specification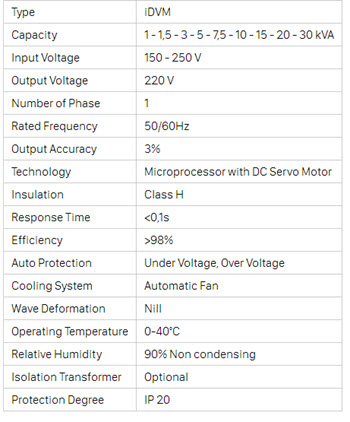 Master Volt FT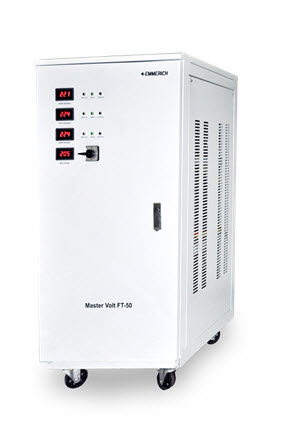 Design for 3 phase electricity. Compact design with big power Emmerich Stabilizer - Master Volt FT provides maximum protection and stable voltage for medium to large power equipment. Design for use on all types of electrical equipment, such as in office, telecommunication, hospital, industrial machinery, and many more. Stabilizer Emmerich Master Volt FT is available in 6 - 9 - 15 - 22.5 - 30 - 50 - 60 - 90 kVA capacity three phase input and output models.
Technical Specification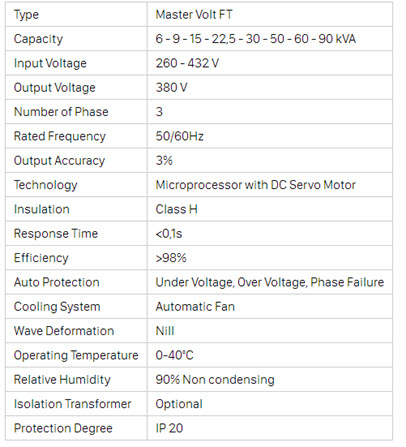 Our Products:

iDVM
Master Volt FT