OSPINSIGHT software and services will help you design, build, analyze, and maintain your fiber optic network, whether that network spans a campus, community, country, or the entire planet. OSPINSIGHT will be your most important tool to help you manage your most important asset: the network.

OSPINSIGHT is owned and operated by Advance Fiber Optics, Inc. (AFO). AFO is a privately-held company based in North Salt Lake, Utah under the shadows of the majestic Wasatch mountains. AFO was founded in 1993 with the intent of introducing high standards of aerospace fiber optic engineering practices to the US telecommunications industry. By 1995, AFO founders had successfully achieved their goal and were supporting fiber optic splicing and testing operations throughout the western United States. Those field service offerings continue today, and have expanded to include fiber characterization testing throughout the United States.
DESIGN THE NETWORK

As your fiber optic network grows, the complexity of the fiber circuits increases, making it nearly impossible to have a complete understanding of the fiber routing within your network. OSPINSIGHT enables you to clearly visualize your fiber circuits, no matter how complex, to make designing your network easier.
MAINTAIN THE NETWORK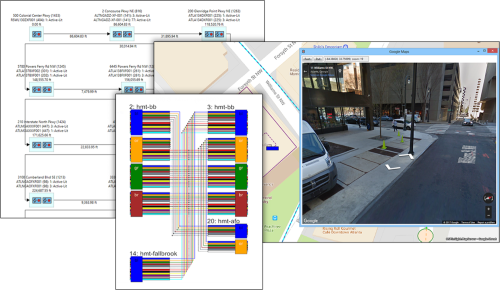 Whether it is a splicer cutting in a new lateral or a fiber breaking because of environmental stress, your network changes constantly. OSPINSIGHT provides you the tools to not only react but to proactively control any changes in your network.
ANALYZE THE NETWORK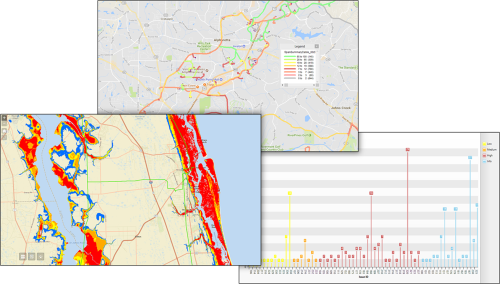 Today, it can take weeks to accurately analyze your network. OSPINSIGHT gives you accurate information all the time, so you know exactly what's happening in your network. That makes it easy to create reports, graphs, and maps for accounting, management and engineering in a matter of seconds.
BUILD THE NETWORK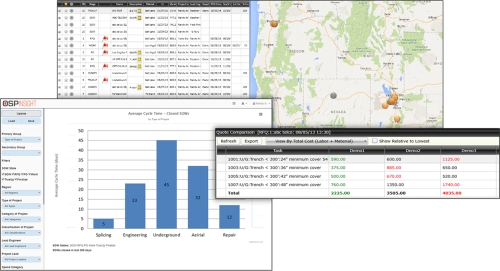 Use OSPINSIGHT to plan your build, estimate costs, and track progress through the entire construction process. Significantly reducing the cost and time to build your network.