ALBEDO Telecom is an International manufacturer of telecom synchronization nodes, testers and networking devices. We help R&D laboratories, Mobile and Telecom operators to install optical and electrical infrastructures that support any kind of applications based on voice, video and data. ALBEDO's core expertise range from PTP, SyncE, GbE, 10GbE, E1/T1, Jitter/Wander, OTDR, Cabling measurements, QoS and SLA technologies implemented in WAN emulators, Taps, Testers, Clocks and Systems.

ALBEDO Telecom is an ISO9001 certified company. ALBEDO aim is to be the best technological partner of our customers offering them products to install, synchronize, monitor and troubleshoot telecom resources. ALBEDO Telecom designs and markets products that contain a high degree of sophistication and offer a great added value where accuracy and reliability is fundamental in a changing technological environment. Customer satisfaction is our objective and the main driver of our improvement.
Net.Time GM52 PTP Grandmaster clock

Net.Time GM52 is a double port PTP Grandmaster clock conceived to supply synchronization to a large number of clients distributed across an Ethernet/IP network. Once disciplined this master clock delivers highly accurate Frequency, Phase and Time in time-stamped PTP packets to all its clients (up to 2018) connected to electrical or optical GbE interfaces. We would also highlight that Net.Time has a remarkable performance in hold-over mode thanks to its atomic Rubidium clock.
AT-2048 E1 & Datacom Tester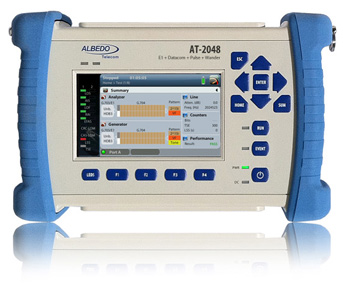 The AT-2048 is the ultimate E1 tester designed in 2011 & 2012 for field engineers that are installing, commissioning and troubleshooting E1 links, Synchonization Networks, and Datacom circuits. This instrument, designed and manufactured in Europe by ALBEDO Telecom, is a brand new platform, incorporating the latest available electronics, consequently you will enjoy top performance, high accuracy and, of course, a very competitive price.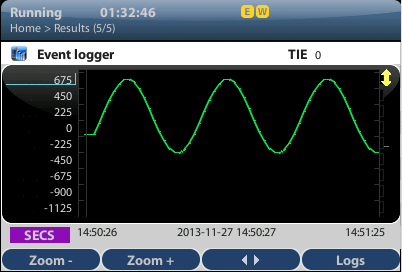 Take a look and try this innovative and flexible tool, you will love it after discovering how the latest FPGA can overcome previous limitations in accuracy, space or performance. Honestly, nothing else can really be compared with this outstanding update for E1/Datacom/Jitter/Wander testing.
VoIP.Master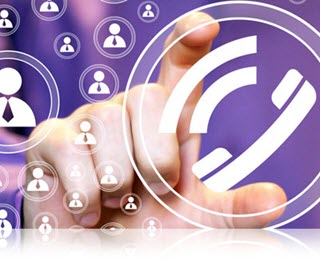 VoIP.Master delivers installation, maintenance and service assurance tools for VoIP and Unified Communications. Designed to meet the needs of VoIP technicians. With a powerful feature set VoIP.Master provides a comprehensive test capability required for next generation voice environments.
Users can for example connect VoIP.Master to SIP trunks and VoIP networks emulating an IPBX, making multiple VoIP calls ensuring the trunk is operational and performing to pre-agreed SLA. VoIP.Master can also emulate a SIP VoIP network allowing VoIP equipment to be tested without the need for an operational SIP trunk or network, ideal to verify SIP VoIP Network and SIP VoIP Equipment the prior to deployment by means of emulation modes as standard. VoIP.Master also has the ability to emulate up to five T.38 fax machines.

Key Features:
PBX Trunking Emulation
SIP Trunking Emulation
PBX Mass Call Mode
SIP Mass Call Mode
T.38 Fax Emulation
T.38 Gateway Emulation
MOS indication results
Detailed RTP statistics
Test Pass/Fail thresholds
Call Log and Test Statistics
Graphical PDF test reports
Change Log
Automatic Notification
Emulate VoIP infrastructure
Automatic Software Update
Centralized Reports
xGenius

xGenius is a nice handheld tester equipped with a large (8 inc) capacitive touch-screen to make easier the analysis and results interpretation. It is 100% suitable for labs or field use because is full equipped (IP/Ethernet/PTP/T1/E1), battery operated, light (1.9kg) and very rugged. The unit is able to test Ethernet/IP networks up to 10Gb/s while supporting master/slave Sync-E/PTP emulation and also has interfaces for T1/E1. Operation modes includes Performance, Quality and Wander tests at all interfaces and the ability to emulate and analyse PTP/SyncE, while measuring Freq./Phase, PDV metrics, analyse/generate TIE/MTIE/TDEV and TE. A built-in Rubidium clock disciplined with GNSS --including GPS, Glonass, Galileo and Beidou-- provides high accuracy in synchronization test and measurements.
You may buy just a last generation dual port 10GbE tester and then you may add other interfaces just when you need it by a simple and easy upgrade by code. Then you will be able to get the new firmware supporting the desired functionalities.
Multiport Interfaces:
A:B ports: 2 x SFP/SFP+ (100MbE, 1GbE, 10GbE, 10G WAN)
A:B ports: 2 x RJ45 (10MbE, 100MbE, 1GbE)
C:D ports: Balanced 2 x RJ45 (T1/E1)
C:D ports: Unbalanced 2 x BNC (T1/E1)
PPS Ports: 3xSMA female (i/o)
Operation / Results:
Graphic and tabular wander results
Navigation: by touch screen, keyboard, mouse
Remote Control: by VNC
Storage capacity: one week of results
Export: results in pdf/txt/csv through USB interface or SD card
Report export to remote host through Ethernet / IP
Our Products:

GM52 PTP Grandmaster clock AT2048 E1 Datacom Tester VoIP.Master xGenius