Creanord, headquartered in Helsinki Finland, has a strong position in the market through close collaboration with leading service providers in Europe, North America and worldwide. By implementing Creanord's solution these customers experience both improved operation of their converging networks and greater ease in introducing new bundled high-SLA services. Creanord assists carriers and service providers to streamline networks and business operations by providing a comprehensive solution for Performance Assurance, True SLA™ and for strengthening customer loyalty.

Creanord envisages steady business growth as networks and services become ever more critical for businesses and as a result operational excellence is key for service providers to increase both their margins and market share. To execute the mission Creanord has employed highly motivated and skilled personnel together with a seasoned board of directors including the Chairman Reijo Mäihäniemi, the former Tellabs Director, and Marko Luoma, an industry recognized visionary from Aalto University.
Creanord EchoVault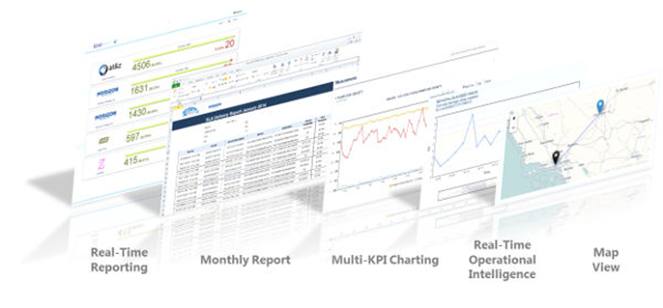 Thanks to the versatility of Creanord EchoVault, you can extract performance data from almost any installed equipment, and get a unified view with real time network and service reporting in easy to understand form. EchoVault works seamlessly with the CreaNODE 3000 Advanced Probe and vProbe for performance monitoring from a central location using TWAMP or UDP Echo. EchoVault can collect data with a range of technologies: with SNMP or NETCONF directly from the equipment and using MTOSI or XML/CSV from third party EMSs. Regardless of the underlying technology, your network view is unified.
EchoVault empowers you with easy-to-understand attractive reporting from different perspectives: network, service or customer. With target levels for different service types, you can control and report on the full range of your services. One single database with all relevant service assurance data in one system allows simpler alerting and cross-correlation.
Features:
Real-time latency and loss with performance against monthly SLA targets
Fast troubleshooting with contextual intelligence
Bandwidth and network element health reporting
Monthly service summary/compliance report
Customer portal for best-in-class provider-branded service performance and SLA reporting
CreaNODE EV3000

CreaNODE EV3000 provides carrier-class service assurance, combining service activation testing, troubleshooting and powerful performance monitoring. Versatile Performance and SLA reporting capabilities round off the impressive set of features of this 1U high Appliance. EV3000 brings together the simplest and fastest deployment possible with minimum footprint to achieve complete assurance for IP and Ethernet service delivery. Carrying out turn-up testing and continuous monitoring in multi-vendor networks has never been easier. Just deploy a centralized assurance appliance without a need for extra equipment at the customer edge. The CreaNODE EV3000 gives you confidence to guarantee service levels by empowering full gigabit SAT and monitoring up to 1000 nodes with carrier-grade timestamping accuracy, while reducing operational costs to a minimum. Integrated reporting provides management and real-time network state.
Service Activation Testing with Y.1564 gives you confidence that a service has been turned up according to the SLA, ensuring smooth handover to the customer. Powerful performance reporting with service focus helps you avoid problems before they happen, prioritize issues and drill down when needed. CreaNODE EV3000 lets you monitor any network, thanks to a versatile set of standards-based tests including Y.1564, TWAMP (Two-Way Active Monitoring Protocol, RFC 5357), Y.1731 loopback, UDP Echo – all enhanced with advanced functionality. Centralized monitoring gives you a single unified performance view of the network with minimum effort.
Our Products:

Creanord EchoVault
CreaNODE EV3000