ALBEDO Telecom is an International manufacturer of telecom synchronization nodes, testers and networking devices. We help R&D laboratories, Mobile and Telecom operators to install optical and electrical infrastructures that support any kind of applications based on voice, video and data. ALBEDO's core expertise range from PTP, SyncE, GbE, 10GbE, E1/T1, Jitter/Wander, OTDR, Cabling measurements, QoS and SLA technologies implemented in WAN emulators, Taps, Testers, Clocks and Systems.

ALBEDO Telecom is an ISO9001 certified company. ALBEDO aim is to be the best technological partner of our customers offering them products to install, synchronize, monitor and troubleshoot telecom resources. ALBEDO Telecom designs and markets products that contain a high degree of sophistication and offer a great added value where accuracy and reliability is fundamental in a changing technological environment. Customer satisfaction is our objective and the main driver of our improvement.
VoIP.Master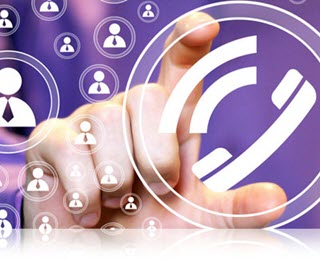 VoIP.Master delivers installation, maintenance and service assurance tools for VoIP and Unified Communications. Designed to meet the needs of VoIP technicians. With a powerful feature set VoIP.Master provides a comprehensive test capability required for next generation voice environments.
Users can for example connect VoIP.Master to SIP trunks and VoIP networks emulating an IPBX, making multiple VoIP calls ensuring the trunk is operational and performing to pre-agreed SLA. VoIP.Master can also emulate a SIP VoIP network allowing VoIP equipment to be tested without the need for an operational SIP trunk or network, ideal to verify SIP VoIP Network and SIP VoIP Equipment the prior to deployment by means of emulation modes as standard. VoIP.Master also has the ability to emulate up to five T.38 fax machines.

Key Features:
PBX Trunking Emulation
SIP Trunking Emulation
PBX Mass Call Mode
SIP Mass Call Mode
T.38 Fax Emulation
T.38 Gateway Emulation
MOS indication results
Detailed RTP statistics
Test Pass/Fail thresholds
Call Log and Test Statistics
Graphical PDF test reports
Change Log
Automatic Notification
Emulate VoIP infrastructure
Automatic Software Update
Centralized Reports
Our Products:

VoIP.Master