For more than 25 years intec Gesellschaft für Informationstechnik mbH has successfully been developing products for the international telecommunications market. We now specialize in high-quality, value telecom handheld testers and have established ourselves as one of the leading providers of xDSL, ISDN, IP and fibre measurement technology in Europe and abroad.

Our customers have appreciated the quality of our products and services for many years. This trust in our products has enabled us to supply more than 100,000 ARGUS®-Testers throughout the world during the last 15 years – a large majority of which have been delivered to international network operators such as Deutsche Telekom, Vodafone, Telefonica, KPN, British Telecom and Telekom Austria.
ARGUS 260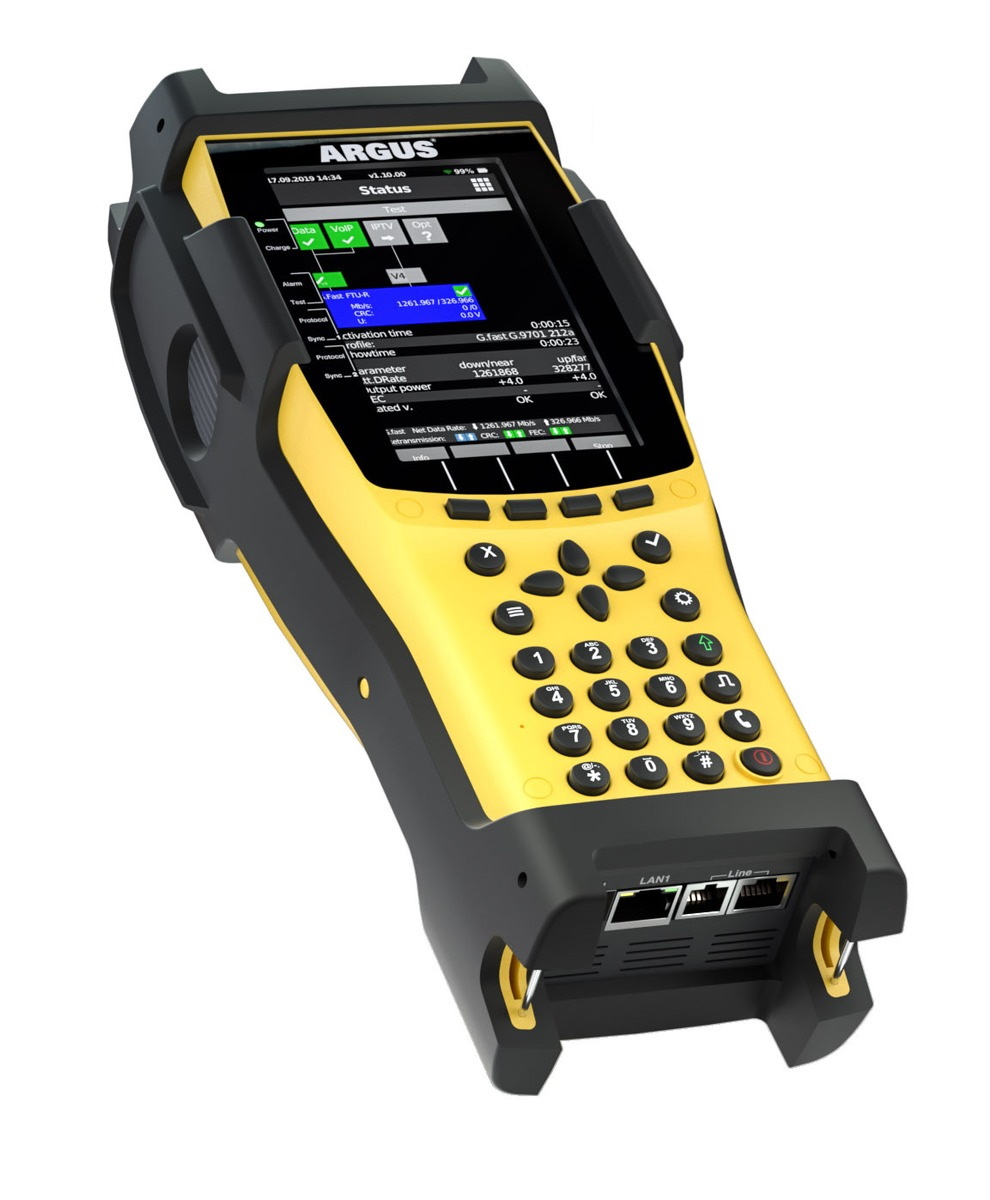 ARGUS 260: The broadband tester
The new ARGUS 260 all-in-one tester delivers improved performance for testing broadband interfaces. The high-quality multifunction tester is ideally equipped for the expansion of future networks.
Modern design and new housing concept
Its robust design combines the requirements for a compact hand-held meter in daily field use with the performance of a high-end tester. As the first ARGUS tester with touch-screen display, it enables intuitive navigation of the familiar ARGUS menu structure. Thanks to the use of numerous graphical elements, the redesigned GUI makes this sophisticated multifunction tester as easy to use as a smartphone. A new,
innovative internal help function supports rapid, reliable Interpretation of test results.
All necessary broadband interfaces
The ARGUS 260 reliably tests all broadband interface, from ADSL, VDSL to super vectoring, bonding and G.fast accesses, in the uncompromising quality you have come to expect. It is also equipped with a wide range of further interface, such as GPON, WLAN, as well as copper, TDR, RFL, triple play and many more.
Additional features
The integrated WIFI interface enables the ARGUS 260 to communicate with its environment directly - a PC link is no longer required.
Once integrated in your job management system, the ARGUS 260 marks the advent of a new generation of broadband testing.