Transcom Instruments founded in 2005 and headquartered in Shanghai, is a leading manufacturer and provider of RF and wireless communication testing instruments and overall solutions in China. Based on its independent brands and a wide range of core patented technologies, Transcom became national high-tech enterprise with independent intelligent property rights and has been listed into Shanghai Enterprise Recognition Award for High Growth SMEs in Technology.

Transcom's product portfolios focus 4 areas: cellular network critical communication planning/maintenance/optimization, Manufacturing testing solution, educational instrument/equipment, spectrum monitoring sensor for system integration.
SpecMini Handheld Spectrum Analyzer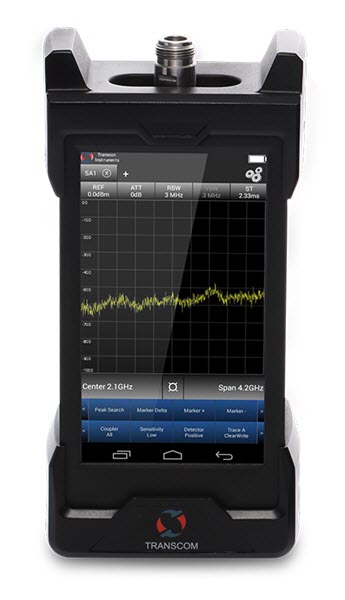 SpecMini is the first Android hand-held spectrum analyzer. It features high testing sensitivity, light weight, compact size and portable design. Android operating system and highresolution touch screen allow testing and measurement can be performed user-friendly. With excellent performance, SpecMini meets the testing and measurement requirements of the majority of RF signals.
Key Facts :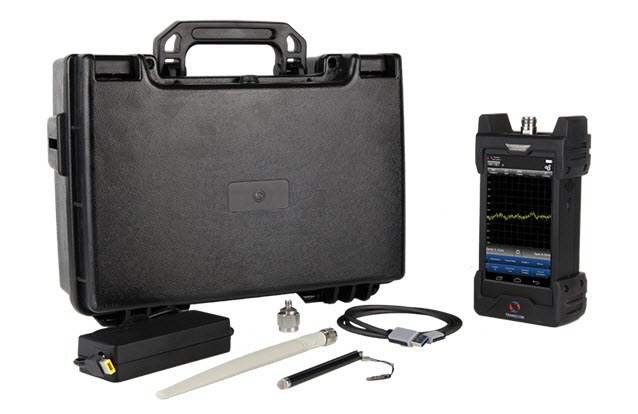 Frequency range: 10MHz-4200MHz
DANL: -168 dBm @1GHz (Sensitivity set to High , normalized to 1Hz)
RBW: 10Hz-5MHz
Multi-screen: maximum 4 windows
Android operating system: touch screen operation, multitouch, easy-to-use.
Compact size (200mm×96mm×67mm) and light weight (1.25kg, including the battery)
6 hours full operating time battery
Provide effective measurement guarantee during the building and maintenance of the transmission system
SiteHawk Handheld Intelligent Cable & Antenna Analyzer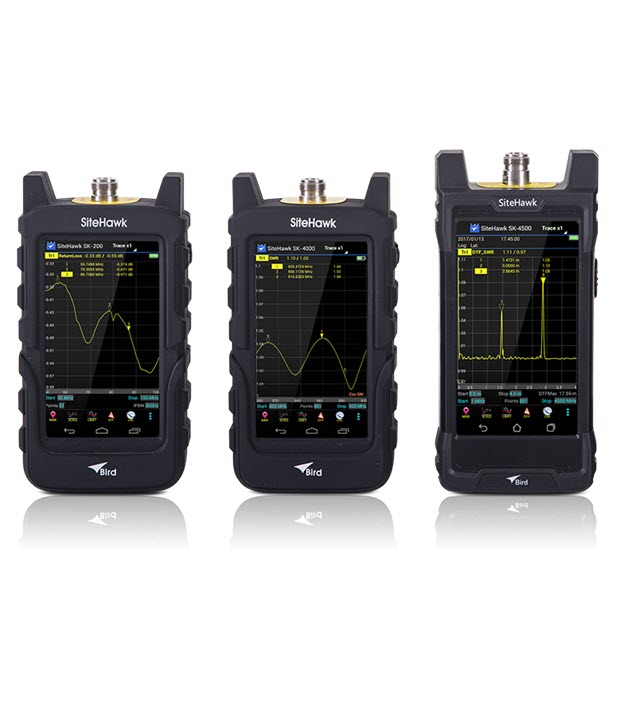 SiteHawk is the world first hand-held intelligent cable and antenna analyzer powered by Android operating system and high-resolution touch screen. It is small, lightweight and easy to carry. SiteHawk can be used for testing the matching of the cable and antenna system, accurately evaluating system performance by measuring return loss, voltage standing wave ratio, cable loss and other parameters, and measuring the RF power with the optional ThruLine power sensor.
SiteHawk is preferred for system installation, maintenance and fault location in the mobile communication system, national defense communication and broadcast industry. Meanwhile, SiteHawk can be applied in cable production and inspection, ship communication testing, public communication security, semiconductor production and calibration and other RF related area. Use of easy-to-operate full-screen touch HMI guarantees its high-precision and repeatable tests can be performed to meet various communication test needs.
Key Facts: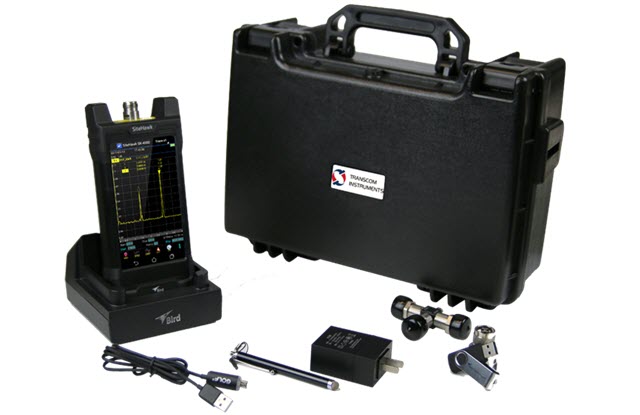 Support wider range of test frequency, i.e. 300kHz- 6000MHz, and cover most of application spectrum
The world smallest and lightest (0.9kg) instrument allows one-hand operation
High measurement speed, up to 1ms/point and immediate display of measurement result
Maximum 1500 meters DTF Range, SiteHawk is suitable for error checking and troubleshooting of long-distance cable system
Built-in battery can be constantly operating for 10 hours, and additional portable battery can be applied to further extend battery capacity
High frequency resolution (1kHz), simultaneous sweeping of 3201 data points at the same time, and high frequency accuracy: 2.5×10-6
HD color LCD screen, visible in sunlight and suitable for field work
Built-in 16GB memory: measurement data can be shared via the WIFI cloud or recorded in the USB flash disk
Our Products:

SpecMini Handheld Spectrum Analyzer
SiteHawk Handheld Intelligent Cable & Antenna Analyzer